Commercial Electrical Service
Electrical Contractors Sydney
Don't wait for an emergency! Maintain regular check-ups from our team of electrical contractors!
Here at MegaPower Electrical Services, seasoned electrical contractors are in no short supply. And in addition to keeping electrical problems at bay, our commercial electrical contractors provide the electrical installation of various equipment, which either serves to better security, enhance convenience, or improve company operations. We also promise prompt assistance at a reasonable rate.
Our electrical contractors offer:
Installation of power, lights and security
Installation of new projects
Rewiring of existing projects
Upgrading to current Australian Standards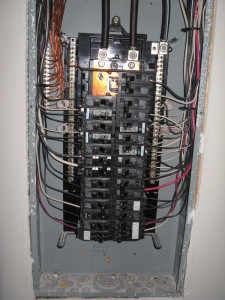 Maintenance of existing projects
Scheduled visits, audits and safety reports
Fire certification to comply with council regulations
Pro-active maintenance to minimise down time
Repairs and faultfinding
Attending to urgent faults
Repair and faultfinding of power, lights and hot water
24/7 availability
Data, telephone and TV
New installation
Additional data, telephone or TV sockets
ACA approved installations
Our electrical contractors guarantee work of the highest quality and standards ensuring your property is safe from any potential disasters that result due to low-quality electrical work.
MegaPower is here for you with a complete range of integrated services from the best Sydney-based electrical contractors.
Contact us today at 1300 1414 15 and try top-quality service from our electrical contractors!